The Czech Books You Must Read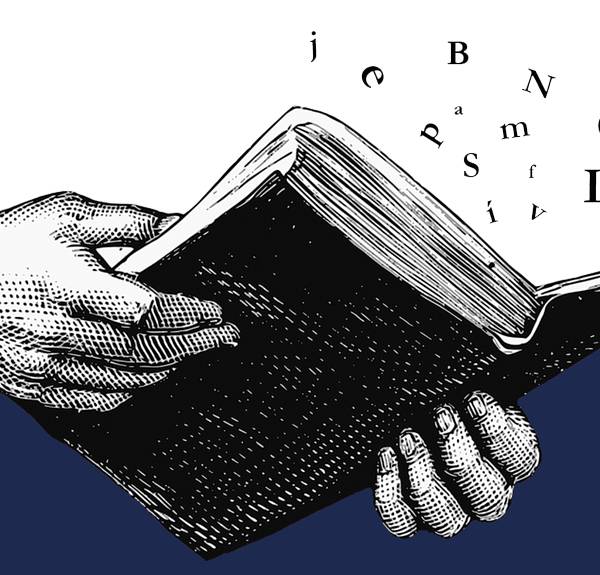 Poslechněte si podcast:

Václav Havel, master of the (political) Theatre of the Absurd

At the start of the Velvet Revolution of 1989, Václav Havel was a 53-year-old playwright, essayist, and political dissident whose works had not been staged publically in Czechoslovakia since his blacklisting after the Soviet-led invasion in 1968. While the late president is revered worldwide as a stalwart champion of human rights, at heart the unwitting "philosopher king" was a dramaturg. Havel often said he wanted nothing more than to be left in peace to write. In this edition of The Czech Books You Must Read, we look back at his literary legacy.
The Czech Books You Must Read
Kafka, Čapek, Kundera and Havel, these are all world renowned names, but what about all the others? How well are Czech authors actually known abroad? Can you find a bookshop in Berlin, Madrid, Moscow, Paris or New York that aside from classics such as The Good Soldier Švejk also sell the works of contemporary Czech authors?
Marek Šindelka's epic 'monster' Aberrant, award-winning 'anabasis' Material Fatigue
The poet, novelist and screenwriter Marek Šindelka is among the leading authors of the generation to come of age after the Velvet Revolution. Known for acclaimed novels such as Aberrant and Material Fatigue, the 37-year-old has won the top Czech literary prizes for his poetry, short stories and books.
Gerta: Kateřina Tučková's powerful novel shines light on Brno expulsions
Kateřina Tučková's Gerta, which came out this year in English on the Amazon Crossing imprint, centres on Gerta Schnirch, a young member of Brno's German community who experiences extreme hardships in the immediate aftermath of the war.
Jiří Kratochvil: "I am obsessed with telling stories"
Novelist, essayist and playwright Jiří Kratochvil is one of the most respected Czech contemporary writers. Over his career, spanning more than 50 years, he has published dozens of novels and short story collection, which have been translated into a number of foreign languages including German, Spanish, French, Italian, Bulgarian and Hungarian. Jiří Kratochvil is the recipient of many domestic literary awards including the Magnesia Litera Award, Tom Stoppard Prize and the Jaroslav Seifert Award.
Petra Hůlová's Mongolian family saga 'All This Belongs to Me'
Petra Hůlová was fresh out of university when she burst onto the Czech literary scene in 2002, with her debut novel Paměť mojí babičce, or All This Belongs to Me, chronicling the lives of three generations of women in a Mongolian family. A surprise bestseller at the time, the poetic but often bleak family saga remains among the most widely read Czech books of recent decades. While set in the Mongolian steppes and capital of Ulaanbaatar, it is also a universal story of family secrets, betrayal, shame and resilience.
Petr Hruška and Milan Děžinský: poets of the everyday
Czech poetry has been enjoying something of a renaissance in the new millennium. Following a decline in the 1990s, in the past two decades poetry has been shaped by lively literary activity, revolving around literary cafés, festivals and public poetry readings.
Radka Denemarková: "Life always brings me topics to explore"
Radka Denemarková is one of the most widely translated contemporary Czech authors. She has received Magnesia Litera Awards for prose, non-fiction and best translation and, most recently, Book of the Year, for her latest novel Hours of Lead. Her books have been translated into more than twenty languages, winning numerous foreign prizes, and make her one of the most celebrated Czech contemporary writers.
Jan Balabán: Every life deserves to be told
Today's edition of our series The Czech Books You Must Read marks 11 years since the death of the novelist and translator Jan Balabán, who is considered one of the best writers of the post-1989 period. His most highly acclaimed work, a collection of short stories called Maybe We're Leaving from 2004, was named Book of the Decade in the Magnesia Litera competition. His last novel Ask Dad, finished shortly before his untimely death in 2010, won Book of the Year in the same competition.
Michal Viewegh - Master of satire in modern Czech literature
With more than 30 books and 1.5 million copies sold under his belt, Michal Viewegh is quite possibly the Czech Republic's most popular contemporary author. His books have been published in 15 different languages and have also been adopted into several films. He is perhaps best known for his humorous but revealing book Bliss Was it in Bohemia (Báječná léta pod psa), which centres around the life of a family during the communist era.
Karel Čapek's 'The White Disease': a pandemic of fascism
Between the two world wars, Karel Čapek was the Czech nation's leading novelist, playwright, newspaper columnist, travel writer and critic. His most popular work during his lifetime both at home and abroad was his science fiction play 'R.U.R.' from 1920, which introduced the word "robot" into the English language. Čapek's penultimate play, 'The White Disease' (Bílá nemoc), first performed in January 1937, was a dark satirical send-up of fascism and opportunism, set against the backdrop of a deadly pandemic. The antimilitary utopian play was as prescient then as it is topical today, in the time of coronavirus.
Jáchym Topol's The Devil's Workshop – exploring dark chapters of region's history
The Devil's Workshop is a short novel written by the award-winning author Jáchym Topol. It focuses on some of the darkest chapters of Europe's history. Set partly in the wartime ghetto of Terezín and partly in Belarus, it addresses two crucial questions: How do we live with the horrors of the past and how are we supposed to commemorate them? The book, which came out in 2009 under the Czech title Chladnou zemí, was published in English in 2013 by Portobello Books, in an excellent translation by Alex Zucker.