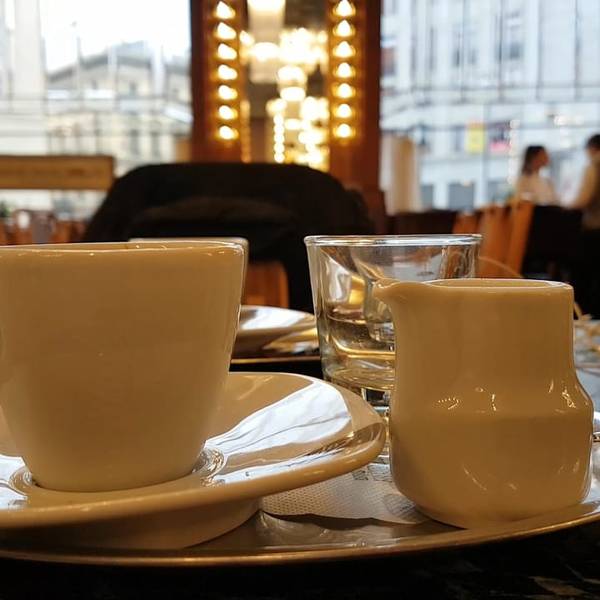 Nejnovější
18. březen 2017
Poslechněte si podcast:

Step back into pre-war and First Republic era in Municipal House cafe

Prague's Municipal House is one of the gems of the city's rich Art Nouveau architectural history. And the complex's café is one of the best ways of getting a taste of pre-World War 1 and First Republic café society in its heyday.
Café Savoy – an Art Nouveau gem by the Vltava
The Art Nouveau Café Savoy, located on the west bank of the Vltava river near Kampa park, is one of Prague's grand cafés. First opened in 1893, it was recently restored to its former beauty and has since become a favourite meeting spot for both locals and tourists.
Café Slavia – A famous meeting point for Prague poets, playwrights and theatregoers
Prague is well-known for its many cafés, one of the most famous, without question, is Café Slavia, which first opened its doors in 1884. Located in Lažanský Palace, which is also home to famous Prague film school FAMU, Café Slavia offers views of the National Theatre and the Vltava River.
Café Louvre – a classic Prague café still mainly frequented by locals
First opened in 1902, Prague's Café Louvre was in its early years the haunt of such luminaries as Einstein and Kafka. Today Louvre still boasts a certain old world atmosphere – and may well be the classic Prague café that it is most frequented by locals.
Grand Café Orient in Prague–the only Cubist café in the world
Grand Café Orient in Prague is unique in that it boasts being the only Cubist café in the world. It is located just a few minutes' walk from Old Town Square -in Celetná Street -in the famous Cubist building House of the Black Madonna designed by architect Josef Gočár.