Engineering Leaders CZ 🇨🇿 [Czech]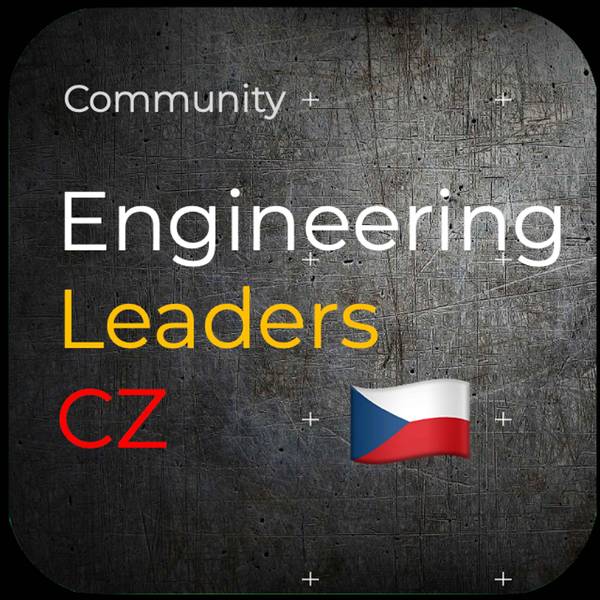 Nejnovější
Sezóna 1
Epizoda 7
21. září 2023
Poslechněte si podcast:

#7: Empowering Teams to Become Your Business's Secret Weapon

Jak jsme otocili teamy z Covidu do munice, ktera strili a porazi konkurenci: 3 roky prace zkondenzovane do 90ti minut.
Engineering Leaders CZ 🇨🇿 [Czech]
Do you feel a bit abandoned in leading your team? Do you aspire to gain more inspiration/thoughts around leading your team in specific situations? Elevate yourself and become a leader worth following. 💪 🚀 OUR MISSION The more we help to raise first-time engineering managers in our 🇨🇿 territory, the faster we elevate local companies and the talent 🚀, getting us on par with software citadels like Berlin 🇩🇪 or London 🇬🇧. We connect engineering leaders https://engineeringleaders.cz in the Czech software industry and share situations, thoughts, experiences, and specific tips and tricks that simply work. 🧐OUR MEMBERS The group is designed for all levels in the Engineering Leadership track: Team/Tech leads, Engineering Directors, Engineering VPs, CTOs, Product managers, QAs, and those aspiring to similar roles. For more information about the host, explore: https://www.kamenistak.com/ (Engineering) https://www.kamenistak.com/mentoring/ (Mentoring) See more info about the podcast at https://www.engineeringleaders.cz
Sezóna 1
Epizoda 6
23. červen 2023
01:15:27
S1E6: One-to-Ones suck ☠️ / Jak umíme dát 1:1s na jedničku 😁
Situace: "Mam se na prvnim 1:1 ptat: A jak se ma tva babicka?" 👵 "Nase 1:1s jsou spis status updaty" 🙈 "1:1s delam, protoze to po mne chteji, ale sam plne netusim, co ma byt prinosem." Co probereme 1️⃣ jake podminky potrebujeme splnit, aby nam 1:1s fungovali, 2️⃣ jak vest 1:1s, otvereni, agenda, 3️⃣ co mne osobne pomohlo, aby lidi meli 1:1s radi a byly uzitecne, 4️⃣ jake jsou rozdily mezi tim, co nam rika literatura vs. aplikovani v nasem teritoriu, 5️⃣ a hlavne 🔝top 10 tipu a triku, ktere funguji a muzeme je vyzkouset.