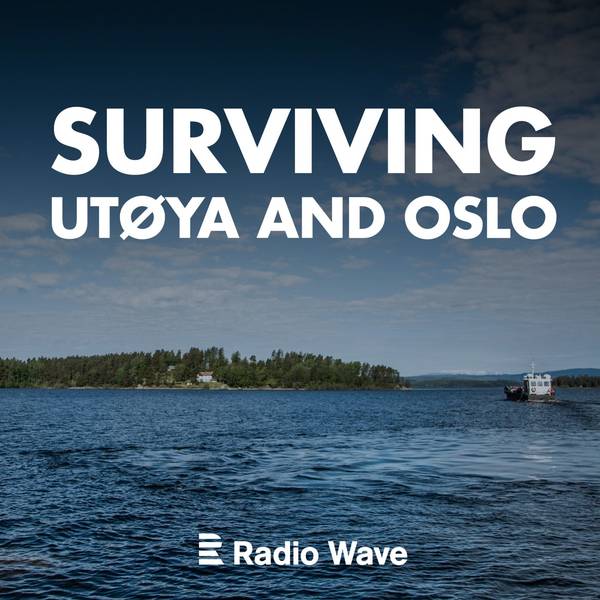 Poslechněte si podcast:

"I tried to bury the trauma with work. Then I broke down," says survivor of the attack in Oslo

"When you are traumatized to such a degree, you stop sleeping. It seemed like an advantage, because I had so much to do. And so I worked into the night," says Nille. When the van full of explosives detonated in front of a government building in Oslo, Nille was in her office. The blast killed eight people. Nille was left physically unscathed, but her life became a bad dream. Episode 3 of the podcast series Surviving Utøya and Oslo presents an intimate look at her experience.
Surviving Utøya and Oslo
Surviving Utøya and Oslo is a documentary podcast series by Lukáš Houdek about the people whose lives were forever changed by the terrorist attacks in the center of Oslo and on Utøya island. Yet their stories are not just about pain and grief, but also about resilience and the will to go on. They are not just about surviving the terrorist attacks, but more so about surviving what came after.
Life returns to the island of Utøya. What is the fate of the murdering terrorist?
22 July, 2011 – a day that changed hundreds of lives. Nearly 600 young people were at the summer camp on Utøya island, while several hundred state employees were in the Oslo government district. They all came away from the attacks with lifelong trauma. How has Norway faced its own collective trauma? How did the attacks change Norwegian society? What is the country's approach to the attacker? What do the survivors think about him? And what is the fate of Utøya island today?
"I lost all my memories. My family retaught me who I am," says Jørgen, an Utøya survivor
"One of my reactions to that day was that I lost my memory from ages one to seventeen. My actual memory starts on 22 July, 2011," explains Jørgen, a young lawyer who survived the attack on the island of Utøya. "Most of my life, who I was and how I felt about things got wiped out. What I have from before are just recollections from photos and stories from families and friends."
"I always have the sorrow in me, but it doesn't destroy me," says Unni, whose daughter died on Utøya
"When it happened, I decided that I had to work with the trauma and the sorrow in a very positive way. I didn't want to run away from the hurt. I wanted to stride into the hurt. That has been my way," reveals Unni, mother of Andrine, who was just 16 years old in 2011. Andrine left with her friends for the summer camp on Utøya island. She never came back.
I wanted to understand how Breivik became a terrorist, says Bjørn, who survived the attack on Utøya
"These were people I knew, friends of mine. Their memory is now entirely about the terrorist attack, not about who they were as people. And the way they are remembered by the people who loved them is different from their role as martyrs," observes 32-year-old Bjørn, a well-known activist who lectures worldwide. Twelve years ago, as a participant of the summer camp on Utoya island, Bjørn survived the attack perpetrated by the Norwegian far-right terrorist.
"I am doing what I can to survive," says Cecilie. On Utøya, she was shot three times
"Depression is like a big dog. Sometimes you can change its size, but it's always with you. Honestly, it's a lot of work. Some days are easier than others," explains Cecilie, who was 16 in 2011. She was at the summer camp on Utøya island, the target of the terrorist's attack. Her best friend didn't survive his savagery. Cecilia herself was shot three times. Episode 2 of the podcast series Surviving Utøya and Oslo is an intimate dual portrait of Cecilie and her mom Elin.
"The policeman shot my friend three times." What happened on the island of Utøya and in Oslo?
Friday 22 July, 2011 began as a normal Norwegian summer day. Everything changed just after 3pm, when a white van pulled up to a government building in the center of Oslo. This set into a motion a series of events that forever altered Norway. Episode 1 of the seven-part podcast series Surviving Utoya and Oslo tells the horrific story of what exactly happened that day. Against the backdrop of official news reporting, the story is told by those who experienced it firsthand.
Presenting Surviving Utøya and Oslo. A podcast about the people who survived the 2011 Norway attacks
"When the news of the Norway attacks in Oslo and on Utøya island circled the world in July 2011, I was absolutely in shock. I followed the news intently online and watched all the Czech Television coverage," says Lukáš Houdek, documentarist and author of the series Surviving Utøya and Oslo. Starting November 14th, the seven-episode documentary podcast follows Lukáš as he narrates the stories of those who survived the attacks and those whose loved ones never came home.