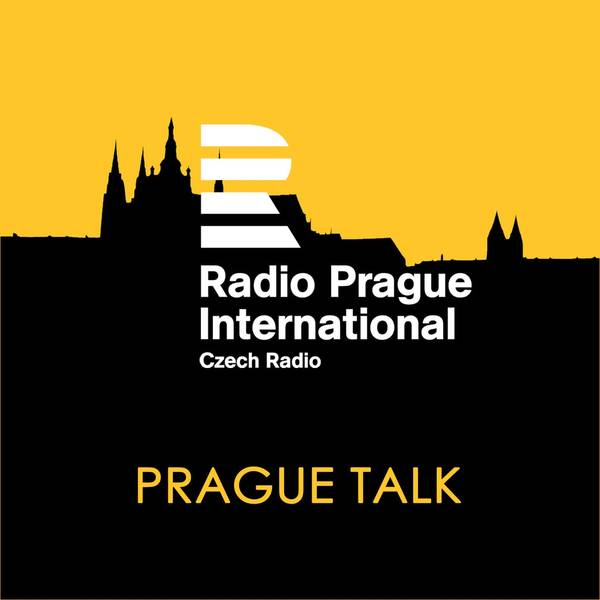 Poslechněte si podcast:

EP73: Pavel Trojan

Pavel Trojan was appointed head of the Prague Spring International Music Festival last year. He Czechia's top classical event -- and his own sometimes suprising background.
Prague Talk
The best of Radio Prague International's interviews
EP84: Benjamin Tallis
Foreign policy expert Benjamin Tallis on neo-idealism, and why the term applies to Jan Lipavský, and what the Ukraine crisis means for the future of the EU.
EP83: Jana Kománková
Veteran DJ Jana Kománková discusses her new book about the Prague alternative station Radio 1, including its pirate beginnings as Radio Stalin and anarchic early years.
EP82: Danny Bate
UK linguist Danny Bate, who moves between Prague and Edinburgh, discusses some of the joys of life in Czechia, learning the language, "annoying" aspects of Czech and more.
EP81: Arne Springorum
Arne Springorum is part of a climate crisis activist group that has been blocking the main road through Prague. He says he is willing to lose a lot for his beliefs.
EP80: John Bok
Pre-1989 dissident John Bok, whose parents met in England during WWII, looks back on a fascinating life. Close at one time to Havel, he stood up to the StB more than most.
EP79: Ethan Scheiner
California-based author Ethan Scheiner discusses his new book Freedom to Win, centred on Czechoslovakia's 1969 ice hockey wins over the USSR, and the riots that followed.
EP78: Yulia Oleinik
Yulia Oleinik heads UNICEF's Czech office. She discusses how well young Ukrainians, particularly small children, have been integrated – but warns about losing those gains.
EP77: Bohumil Vostal
Biographer Bohumil Vostal discusses the fascinating story of Czech František Bělský, the only sculptor ever to create busts of four generations of the UK royal family.
EP76: Jakub Cigler
Jakub Cigler is perhaps THE architect of modern Prague. His studio is behind the redesign of Wencelsas Square and is also involved in the huge overhaul of Masaryk Station.
EP75: Michal Bregant
Director Michal Bregant on the creation of the National Film Archive under the Nazis, the restoration of classic Czech movies and how the NFA saved many treasures.