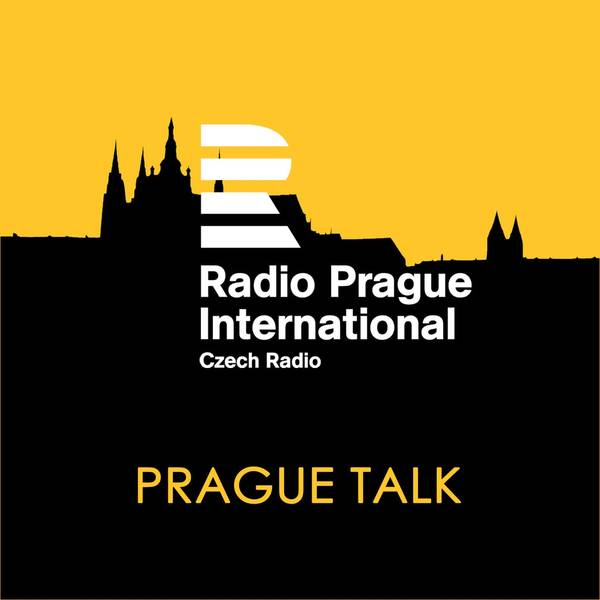 Poslechněte si podcast:

EP49: Pavel Klusák

Pavel Klusák, author of a new book on Karel Gott, discusses several of the most contentious points in the singer's career – and the qualities that made him his country's biggest ever pop star.
Prague Talk
The best of Radio Prague International's interviews
EP72: Matt Field
The recently installed UK ambassador to Prague, Matt Field, discusses Czech-British relations, learning Czech, his experience of life in the city so far and much more.
EP71: Michal Horáček
Michal Horáček, co-writer of several of Czechia's best-loved songs, shares some great stories about his family, the Velvet Revolution, his bid for president and far more.
EP70: Mark Baker
US journalist Mark Baker discusses the plans of communist Czechoslovakia's secret police to employ a honey trap operation to recruit him as a spy against his own country.
EP69: Adam Gebrian
Architecture expert Adam Gebrian on recent development projects in Prague, including the remodeling of Wenceslas Square and the major overhaul of the Masaryk Station area.
EP68: Jiří Přibáň
Jiří Přibáň discusses the "gloves off" approach adopted by candidate Andrej Babiš ahead of round two of the presidential election and what he feels a Babiš win would mean.
EP67: Jan Lipavský
The Czech minister of foreign affairs discusses a whole host of subjects, including Ukraine, sanctions, economic diplomacy, China, the name Czechia – and his core values.
EP66: Nick Archer
Outgoing UK ambassador to Prague Nick Archer discusses a whole range of subjects, from matters of state to the things he has most enjoyed about life in the Czech capital.
Prague Talk EP65: Ivan Chvatík
Ivan Chvatík worked closely with Jan Patočka, helping organise underground seminars for the great Czech philosopher, and since his death has done more than anybody to keep his legacy alive. Chvatík shares stories about his clandestine activities in Communist Czechoslovakia, the deaths of his parents when he seven and much more.
Prague Talk EP64: Jan Charvát
Some are concerned tensions in Czech society could intensify this winter. What can the government do to prevent further radicalisation? We ask extremism expert Jan Charvát.
EP58: Igor Lukeš
The leaders of the newly established Czechoslovakia should have done far more to ensure its stability. So says historian Professor Igor Lukeš, in an interview that also looks at 1990s Czech politics, NATO enlargement, Russia and much more.