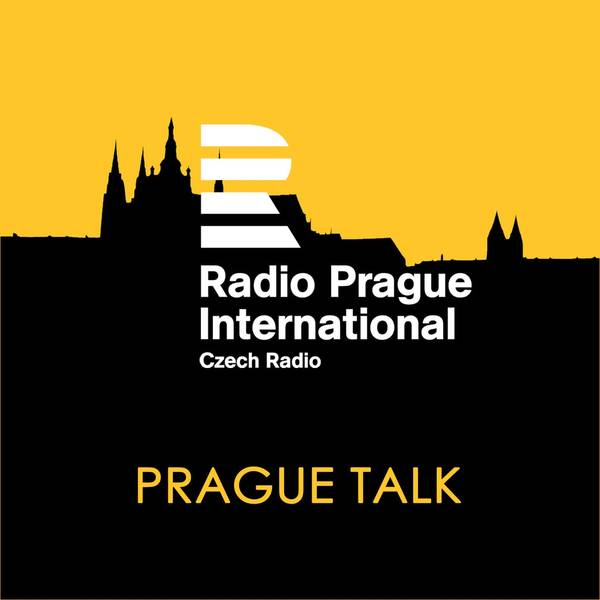 Poslechněte si podcast:

EP41: Edita Kudláčová

Edita Kudláčová is about to take over as Head of Radio and Audio at the EBU in Geneva. The outgoing creative chief at Czech Radio has lots of interesting things to say about the future of the medium, podcasting – and how public service broadcasters can reach new audiences.
Prague Talk
The best of Radio Prague International's interviews
EP74: Leon Jakimič
Co-founder Leon Jakimič discusses his plans to make international lighting and glass installation producers Lasvit Czechia's first new global luxury brand – and much more.
EP73: Pavel Trojan
Pavel Trojan was appointed head of the Prague Spring International Music Festival last year. He Czechia's top classical event -- and his own sometimes suprising background.
EP72: Matt Field
The recently installed UK ambassador to Prague, Matt Field, discusses Czech-British relations, learning Czech, his experience of life in the city so far and much more.
EP71: Michal Horáček
Michal Horáček, co-writer of several of Czechia's best-loved songs, shares some great stories about his family, the Velvet Revolution, his bid for president and far more.
EP70: Mark Baker
US journalist Mark Baker discusses the plans of communist Czechoslovakia's secret police to employ a honey trap operation to recruit him as a spy against his own country.
EP69: Adam Gebrian
Architecture expert Adam Gebrian on recent development projects in Prague, including the remodeling of Wenceslas Square and the major overhaul of the Masaryk Station area.
EP68: Jiří Přibáň
Jiří Přibáň discusses the "gloves off" approach adopted by candidate Andrej Babiš ahead of round two of the presidential election and what he feels a Babiš win would mean.
EP67: Jan Lipavský
The Czech minister of foreign affairs discusses a whole host of subjects, including Ukraine, sanctions, economic diplomacy, China, the name Czechia – and his core values.
EP66: Nick Archer
Outgoing UK ambassador to Prague Nick Archer discusses a whole range of subjects, from matters of state to the things he has most enjoyed about life in the Czech capital.
Prague Talk EP65: Ivan Chvatík
Ivan Chvatík worked closely with Jan Patočka, helping organise underground seminars for the great Czech philosopher, and since his death has done more than anybody to keep his legacy alive. Chvatík shares stories about his clandestine activities in Communist Czechoslovakia, the deaths of his parents when he seven and much more.