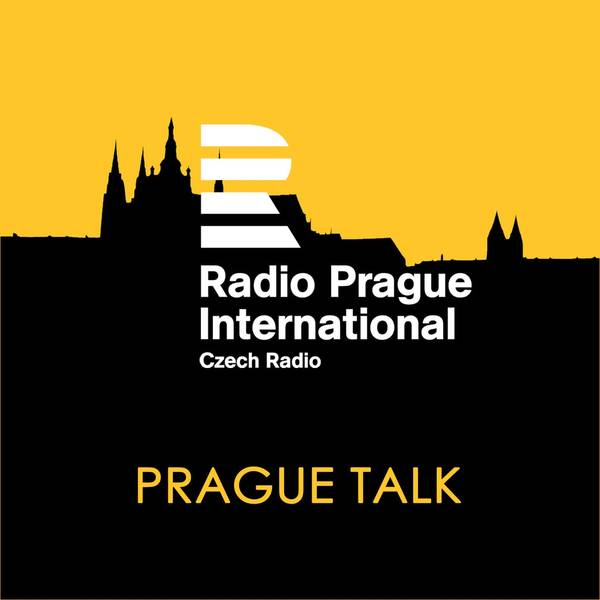 Poslechněte si podcast:

EP25: Adéla Horáková

Adéla Horáková quit a top law job to devote all of her energies to campaigning for marriage equality. This wide-ranging conversation takes in everything from her own experiences of coming out to the possibility of the mistreatment of the LGBT community seen in other CEE states also appearing in the Czech Republic.
Prague Talk
The best of Radio Prague International's interviews
EP66: Nick Archer
Outgoing UK ambassador to Prague Nick Archer discusses a whole range of subjects, from matters of state to the things he has most enjoyed about life in the Czech capital.
Prague Talk EP65: Ivan Chvatík
Ivan Chvatík worked closely with Jan Patočka, helping organise underground seminars for the great Czech philosopher, and since his death has done more than anybody to keep his legacy alive. Chvatík shares stories about his clandestine activities in Communist Czechoslovakia, the deaths of his parents when he seven and much more.
Prague Talk EP64: Jan Charvát
Some are concerned tensions in Czech society could intensify this winter. What can the government do to prevent further radicalisation? We ask extremism expert Jan Charvát.
EP58: Igor Lukeš
The leaders of the newly established Czechoslovakia should have done far more to ensure its stability. So says historian Professor Igor Lukeš, in an interview that also looks at 1990s Czech politics, NATO enlargement, Russia and much more.
EP57: Martin Klíma
Martin Klíma was a prime mover behind the November 1989 student gathering that sparked the Velvet Revolution. He has since found enormous success with role-playing games, including as co-founder of the hit company Warhorse Studios.
EP56: Dana Huňátová
When Dana Huňátová joined Czechoslovakia's Ministry of Foreign Affairs in late 1989 she literally came across a red telephone to Moscow. As head of office of new minister Jiří Dienstbier she was closely involved in the deep overhaul of the ministry required after four decades of communism.
EP55: František Vrábel
František Vrábel is an expert on Russia's infiltration of Czech society via sophisticated online disinformation. He discusses efforts to combat Kremlin propaganda, says regulating Facebook is key and explains his own motivations for working "mostly for free" in this area.
EP54: Michael Romancov
Has Putin dangerously lost touch with reality? And how are things most likely to play out now, following the launch of his brutal war against Ukraine? Leading Czech expert on Russia Michael Romancov discusses those questions, and others pertaining to the Czech Republic.
EP53: Roman Máca
Roman Máca has recently been monitoring a rise in activity among pro-Russian voices on the Czech internet, linked to Putin's invasion of Ukraine. The security expert has also been drawing attention to radical individuals, some of whom he calls Putin's Czech "legion".
EP52: Julie Sedivy
Linguist Julie Sedivy's family left Czechoslovakia when she was two and when they settled in Canada she gradually lost most of her Czech. In her book Memory Speaks has many interesting things to say about memory, language, identity and migration.