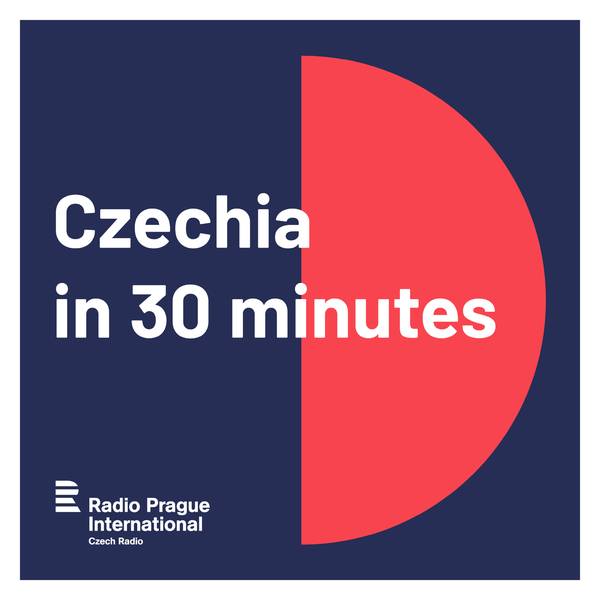 Poslechněte si podcast:

Czechia in 30 minutes (March 18, 2023)

Interview with Czech "Swing King" Jan Smigmator who is to perform at Carnegie Hall
Czechia in 30 minutes
All the news in politics, culture, sport and science, along with in-depth reports and fascinating interviews, from Radio Prague International. Everything you need to know about the Czech Republic. Every weekday and Saturday.
Czechia in 30 minutes (March 30, 2023)
News: Czechs disagree with IOC on Russian athletes; David Černý museum; new Clementinum Baroque tour; Radio Days Europe international audio conference.
Czechia in 30 minutes (March 29, 2023)
News; Olomouc set to host first Worldwide Ukrainian Play Readings performance in Czechia; Will Czech men take to wearing skirts?; tour of leading interpreter Helena Koutná's favourite spots in Prague
Czechia in 30 minutes (March 28, 2023)
News; interview with EBU head Noel Curran; Experts use CT scan to examine rare medieval Madonna; Project traces correspondence of jan Amos Comenius
Czechia in 30 minutes (March 27, 2023)
News, RAF pilot Emil Boček dies at 100, Japanese diplomat saved thousands of Jewish lives during the WWII, sister tea-houses in Prague and Glasgow
Czechia in 30 minutes (March 24, 2023)
Iconic Czech shoe brand Botas could be revived by rising newcomer; Pilsen's Semler Residence becomes part of prestigious network; Freediving record breaker Vencl opens up
Czechia in 30 minutes (March 23, 2023)
News, One World Festival, protest actions against chronic underfunding of academics in the humanities, 2023 tourist season in Czechia
Czechia in 30 minutes (March 22, 2023)
News, Alfons Mucha exhibition in Paris, Bohemia exhibition in Prague, AI helping doctors, Israeli artist raises awarness of femicide
Czechia in 30 minutes (March 21, 2023)
News, manuscript of Good Soldier Svejk shown in Prague, Restorers examine unique Gothic paintings in Prague's Emmaus Monastery, Prague's stylish Kino Atlas reopens
Czechia in 30 minutes (March 20, 2023)
News; Lipavský argues for setting up of international tribunal after ICC issues Putin arrest warrant; remains of world's last male northern white rhino to return from Czechia to Kenya; new UK ambassador to Prague Matt Field