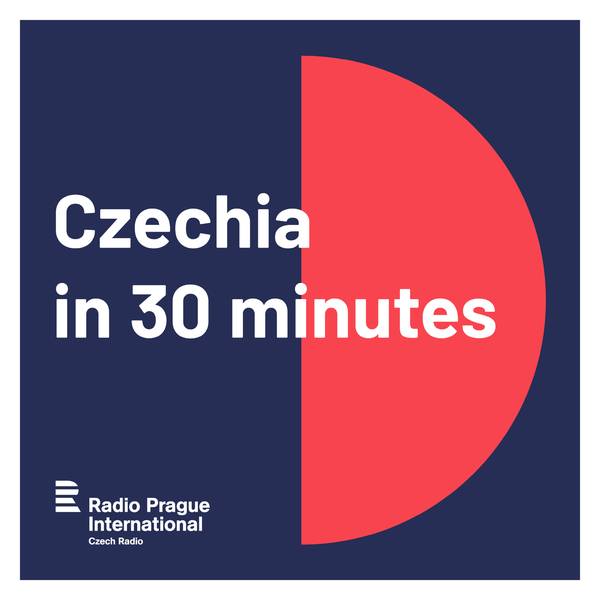 Poslechněte si podcast:

Czechia in 30 minutes (April 7, 2023)

Passion plays in the South Bohemian town of Hořice na Šumave. The town is now set to host a Europe-wide festival for passion reenactors and is even applying for its plays to be listed by UNESCO. Report on the real estate market in Prague.
Czechia in 30 minutes
All the news in politics, culture, sport and science, along with in-depth reports and fascinating interviews, from Radio Prague International. Everything you need to know about the Czech Republic. Every weekday and Saturday.
Czechia in 30 minutes (May 27, 2023)
Changing Prague: Adam Gebrian on where city development is going right – and wrong.
Czechia in 30 minutes (May 26, 2023)
News; Prague through-road gets facelift plan; New project seeks to show how Czech graphic design helped shape national identity; Prague-based US artist Susan Loy
Czechia in 30 minutes (May 25, 2023)
News; Why is Czechia reluctant to ratify the Istanbul Convention?; Pardubice Aviation Fair; Ambassador Sabet: Treaty in no way authorises permanent US troops on Czech soil.
Czechia in 30 minutes (May 24, 2023)
News, Prince Edward in Czechia, Czech first ladies' fashion style exhibition, Sparta Prague crowned champions of the domestic soccer league, top Czech universities
Czechia in 30 minutes (May 23, 2023)
News; Czechia signs defence agreement with United States; 22nd edition of Prague Fringe kicks off; the Moravian "Marco Polo"
Czechia in 30 minutes (May 22, 2023)
News, two valuable documentary collections from Czechia added to the UNESCO Memory of the World register,Czech-designed software that can simultaneously translate into over 40 languages at once, interview with explorer, writer and broadcaster Benedict Allen
Czechia in 30 minutes (May 19, 2023)
News; end of rent-free land use for Russia; Open House Prague festival pays tribute to Karel Prager; Telč: A Renaissance Gem of Bohemia
Czechia in 30 minutes (May 18, 2023)
Special centenary broadcast: look into the archives, exhibition at the National Technical Museum, digitization of old recordings, Radio Wave a station for the young
Czechia in 30 minutes (May 17, 2023)
News, Prague Spring music festival interview with viola player Antoine Tamestit, work of sound effect specialists at Czech Radio, university series - accommodation
Czechia in 30 minutes (May 16, 2023)
News; Fiala government staying the course on reforms despite strike alert; Controversial copy of Old Town Square astronomical clock calendar to be replaced; Prague's Ponrepo cinema to screen existentialist masterpiece "Arsenal"