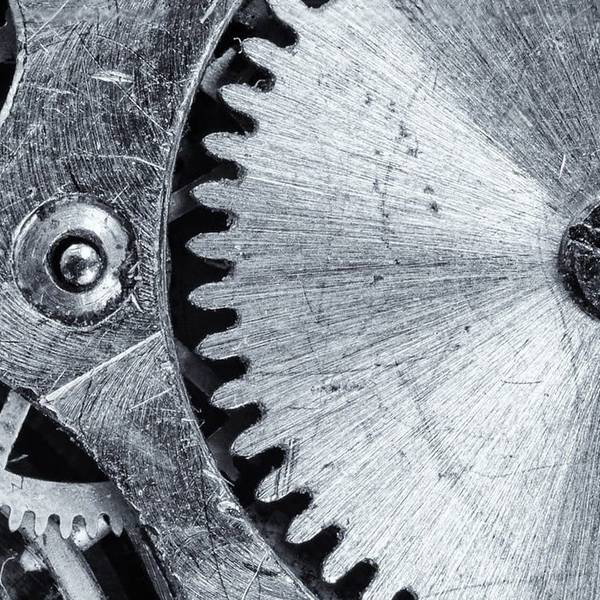 Poslechněte si podcast:

Czech Made: The Remoska mini-oven

The Remoska oven has been a household name in this country for over sixty years now, braving competition from ever more sophisticated kitchen appliances. The Czech-invented multipurpose oven is popular with older generations and young families alike and its revamped version even expanded overseas as far as the United States and Australia.
CZECH MADE
What's the first thing that comes to your mind when you hear the words "Czech Republic"?
PETROF: Europe's largest maker of acoustic pianos
Czech piano manufacturer PETROF is unquestionably one of Czechia's best known brands. The company, based in the town of Hradec Králové, produced its first piano already in 1864. Today PETROF is the largest manufacturer of acoustic pianos in Europe and their instruments are played by musicians all over the world, among them Billie Eilish or Paul McCartney.
Kofola: Communist Czechoslovakia's answer to Coca-Cola
Coca-Cola is one of the world's most recognised brands, but if you are someone who's spent any length of time in the Czech Republic you will likely have noticed that the Czechs have their own alternative – the similarly-named and similar-looking soft drink Kofola. However, Kofola has quite a distinct taste from Coke, Pepsi, and other cola-flavoured drinks – and for foreigners who are new to the Czech beverage, the flavour can come as a bit of a shock. Despite this, popular Swedish blogger SwedishNomad included Kofola on his beverage bucket list as one of the drinks that everyone has to try at least once before they die, so it does have a following abroad, if a somewhat niche one.
GZ Media: Czech firm is world leader in vinyl record production
GZ Media, based at Loděnice near Prague, produces vinyl records around the clock in order to meet huge demand. In fact the company, which also has three plants in North America, is the world's biggest producer of a music medium that many thought was bound for the dustbin of history.
Preciosa – Bohemia crystal glass products sold the world over
Hand-made Bohemia crystal-glass and glass jewelry have a centuries old tradition that is taken to new heights by cutting-edge technology. Stunning crystal glass lighting installations, art works and glasses grace palaces, luxury hotels, public spaces and private residences worldwide. Bohemia glass artisans pioneered a technique for replicating the look of precious stones, producing cut-glass crystals that closely resembled diamonds, rubies, sapphires, and emeralds sought after the world over.
Foma: A major player in the black and white photography market
It may be a little known fact, but Czechia houses a company that was once the main producer of photographic materials for the Eastern Bloc. The foundations of Foma Bohemia's success were set up during the First Czechoslovak Republic. Today, the company is a leading manufacturer on the black and white photography market, as well as producing essential equipment for medical and forensics professionals.
Prim watches: Czechoslovak classics now undergoing revival
Prim watches, which started to be produced more than 70 years ago, are one of the most famous Czech trademarks. For many people in Czechia, who grew up during the Communist regime, the brand is synonymous with wristwatches. Today, Prim watches are produced by two separate companies, which have been fighting over the trademark for more than two decades.
Rudolf Jelínek: Moravian slivovitz maker with a fascinating history
Rudolf Jelínek is one of Czechia's best-known brands of slivovitz (slivovice in Czech). The plum brandy firm was set up in Moravia in the late 19th century and the brand is still going strong today.
TESLA: From iconic radios to the Tamara radar
Say "Tesla" and most people think of electric cars. But here in Czechia people associate the brand name with a wide variety of electronic products they grew up with. During the communist era Czech households relied on Tesla radios, Tesla TV sets, Tesla gramophones, cassette recorders, CD players and a great deal else.
TON – Czech revolutionary bentwood furniture maker
The Czech furniture brand TON is synonymous for its manually bent wood furniture, created with the help of a technology that has been in continuous use for more than 160 years. The company, widely considered to be the founders of modern furniture trade, became known worldwide for its iconic bentwood chair No. 14, which remains popular to this day.
Škoda: the largest car manufacturer in Czechia and one of the oldest in the world
Škoda Auto boasts one of the oldest unbroken histories among car manufacturers still operating today. It is the fifth-oldest company in the world still producing cars, after Daimler, Opel, Peugeot, and Tatra, another Czech company – meaning that two out of the five oldest car manufacturers still operating today are Czech.